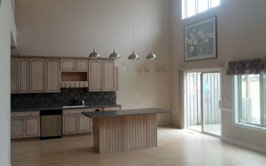 Interior

Painting

A fresh coat of paint can do wonders to a space. Whether you're looking for a traditional paint job or extra details like tiered ceilings, accent walls, striping, faux finishes, or low- or no-VOC paints, we can meet all your painting needs. The basic interior painting typically refers to filling pin holes or completing small patch repairs to make new and existing walls ready for a great paint job. Generally, two coats of paint are required whenever there is color change.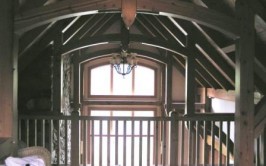 Wood Staining

and Finishing

Staining generally refers to altering the color of a natural wood species with an oil based, interior wood stain. The staining process is typically followed by at least two coats of a clear finish. The finish can be one of many different types of lacquer, varnish or polyurethane. We can help you decide what is best for your situation. We can match the stain currently in your home.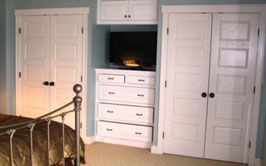 Enamel

Finishing

Enamels are most commonly used on trim pieces such as baseboard, casing, windows, doors and cabinets. Enamels come in most of the colors available for regular paint. Enamel can be hand brushed, but a spray application will provide a much smoother finish.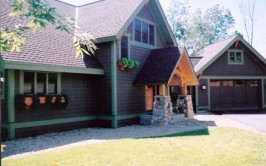 Exterior

Painting/Staining

Exterior painting improves appearance while protecting your surface. Exterior surfaces include cedar siding, aluminum siding, other metal surfaces and concrete block. High quality products and a proper application ensure your paint job and your surface will last.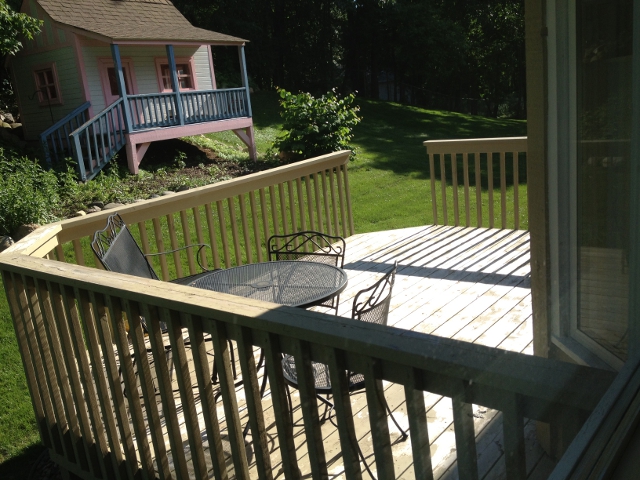 Deck and Fence

Restoration

Your wood deck/fence will need to be refinished about every 1 1/2 to 2 years..  This will depend on many factors such as exposure to sun and the product that you choose for treatment. All wood decks/fences should be stained to protect the wood from ultraviolet sun damage and moisture damage. This will prevent your deck from weather damage including checking and cracking. Triumph Painting recommends that you use a high quality oil based stain such as Sherwin Williams DeckScapes stain.
Commercial

Painting

There are many different commercial products that can be used on your store. Let us help pick the correct one fo you.